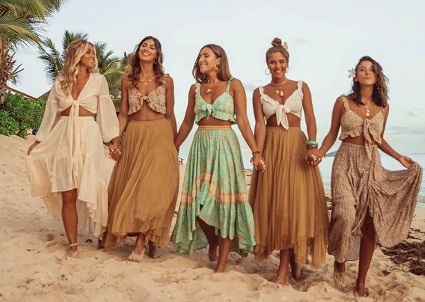 Venus Summer Party
July 28, 2021

06:00 PM

Online

Free

Copy to Clipboard

Copy link
Copy to Clipboard
Copy Link
We are delighted to invite you to our online Venus Summer Party: Shine the Light of Your Heart, on Wednesday the 28th of July, from 7 - 9pm BST!
Join us for a wonderful evening that will include:
🌷 A guided Tantric Twerking session
🍓 Dancing
🌸 Moments of contemplation and meditation
🥰 Playful surprises!
👸 Lots of joy, laughter, Shakti energy and sisterly connection
Dress code:
Dress for the Summer Goddess within – bikini, beach hat, sarong – however you feel inspired!
We can't wait to see you all and celebrate together!
Register here
* This party is open to all the women who participated in any Venus event this year.
* It is a FREE event
Welcome to the Venus universe!
To receive news, sublime feminine secrets and special offers