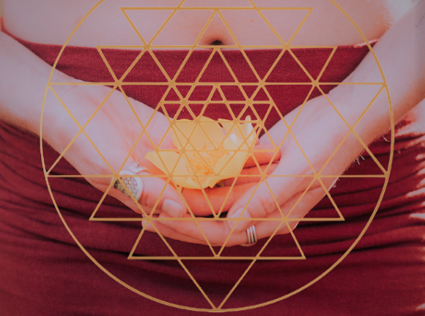 The mysteries of menstruation: an introduction
November 27, 2021

07:00 PM

Online

Free

Copy to Clipboard

Copy link
Copy to Clipboard
Copy Link
The mysteries of menstruation : an introduction with Miranda Grace
The moon cycle, or menstruation cycle, has been a mystery and a taboo for centuries. As modern women, we are often disconnected from our cycle, whether by birth control and the use of other artificial hormones, or due to a lack of acceptance of our feminine body and it's cycles. Every woman and her cycle is different, yet there are methods that can work for all of us to improve our connection to our cycle.
In this intro talk we will cover:
How to get in touch with your moon cycle and begin to regulate your hormones
Diet and supplements to help regulate your cycle and alleviate issues
Natural birth control methods
Recommendations for different parts of the cycle to regulate PMS
Ancient Yogic methods to combat issues such as period pain, heavy periods and polycystic ovaries
Healing tips and exercises for the reproductive organs
When: Saturday 27th November from 7 - 8pm GMT
Register HERE
Welcome to the Venus universe!
To receive news, sublime feminine secrets and special offers