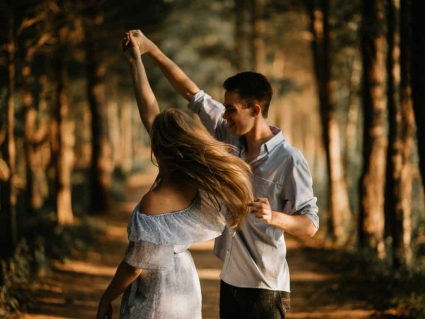 The art of Love: Romance
May 30, 2022

06:00 PM

Online

Free

Copy to Clipboard

Copy link
Copy to Clipboard
Copy Link
Romance is like a Godly Magic Potion with love, rose petals, mystery, intimacy and passion. This sublime energy of Romance is awakening our hearts in the most profound and intimate way and melting us in love...
How many times have you heard a couple's story on how they met and you thought 'oh so romantic' or watched a scene in a film of two lovers dancing and laughing in the rain, or a man conquering a woman's heart and felt overwhelmed by the feeling of love and romance?
Romance is the unfiltered, free, euphoric and delightful expression of love, devotion and affection, the rejoicing in all that is good, mysterious, magical and beautiful. A subject that we women definitely need to explore!
During this free webinar, we will cover:
The sublime energy of romance and its connection to the feminine nature
The wonderful Soul characteristics of a romantic woman
Romance as a sublime path to transcend the ego
Beautiful ways to cultivate and express romance in our love relationship
When: 30th May from 7-8pm BST
Teacher: Catherine Dunworth
Register here
Welcome to the Venus universe!
To receive news, sublime feminine secrets and special offers