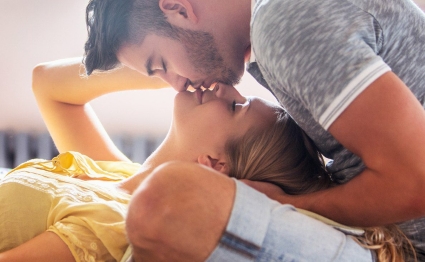 The art of kissing - Members only
May 23, 2022

06:00 PM

Online

Free

Copy to Clipboard

Copy link
Copy to Clipboard
Copy Link
The art of kissing
Did you know that when women love, they have a higher level of oxytocin (the hormone of love) in their saliva, and when they exchange it with their beloved it triggers intense emotions like love, self confidence and even peace and also triggers the spontaneous erection of the man, and in the case of women, the erection of the clitoris? 
During this intimate and playful evening together we will explore the beautiful art of kissing which we hope will fundamentally transform your view on the kiss and help each one of us become masters in the art of overwhelmingly loving kisses!
We are so much looking forward to being together again!
Teacher: Catherine Dunworth
When: 23rd May from 7-8pm BST
Register here
Welcome to the Venus universe!
To receive news, sublime feminine secrets and special offers