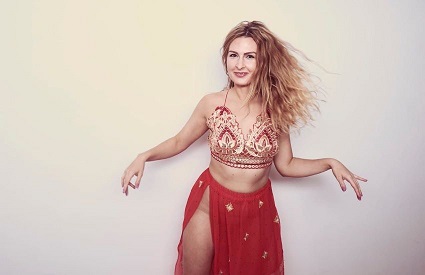 Tantric Twerking
June 26, 2021

06:00 PM

Online

5

Copy to Clipboard

Copy link
Copy to Clipboard
Copy Link
What is Tantric Twerking and what can it do for you?
During this session we will learn a variety of twerking techniques to help us deeply relax our hip area and connect to our yonis, awakening vitality, libido and opening up to pleasure and our femininity.
Through improving our mobility and flexibility, we will eliminate rigidity from the body and the mind. Women accumulate stress at the pelvic level; with these twerking movements we will aim to eliminate these and relax the pelvic area.
We will perform moments of awareness after each technique we do together, making us more attentive to the energies we awaken, attract and manifest.
We look forward to being together and awaken our energy through this Tantric approach to twerking!
This Goddess Nights event will take place on Saturday, 26th June from 7 - 8pm BST
Cost: £5
Teacher: Raluca
Once you sign up, the confirmation email will be sent to you via email. Please check your junk box as well.
Welcome to the Venus universe!
To receive news, sublime feminine secrets and special offers