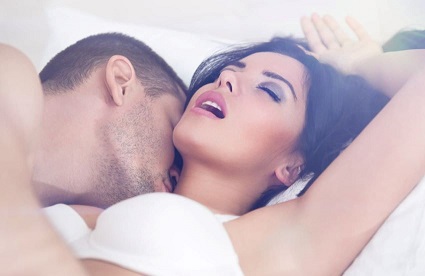 Secrets of Sensuality
August 25, 2021

06:00 PM

Online

75

Copy to Clipboard

Copy link
Copy to Clipboard
Copy Link
This series of short workshops is for every woman wishing to greatly awaken her sensuality and femininity, learn the essential keys of sacred Tantric eroticism and the mysteries of multiple female orgasm.
Awakening sensuality allows women to:
experience very fulfilling pleasure in her intimate life
experience a multitude of delicious orgasms
live extraordinary mystical states when she makes love with her beloved
greatly amplify her specific femininity
overcome inhibitions around her femininity and eroticism
live a much enriched quality of life
awaken feminine mystery, charm and confidence as a woman both in the bedroom and out!
Topics that will be covered:
Part 1: Sensuality – the magic key to your femininity
Wednesday 30 June, 7 – 9pm
The tantric secrets of female sensuality and practical advice and methods to greatly awaken sensuality
Importance of our connection with nature for our sensuality
Flexibility opens up your sensual flow
Overcoming inhibitions
Ways to increase my erotic energy
Part 2: Secrets of our Yoni: our sacred intimate place
Wednesday 4 August, 7 – 9pm
A spiritual perspective on the female intimate zone: the Yoni
The intimate and reflective relationship between the Yoni and the heart (thus regaining emotional balance and good health)
Taking care of our Yoni
Secret tantric knowledge and techniques for awakening the mysterious power of the Yoni
Technique for connecting our heart and our Yoni
Part 3: Different types of female orgasm
Wednesday 25 August, 7 – 9pm
What is the orgasm and what are the signs of orgasm
The essential steps and secret keys to awakening and amplifying your orgasmic potency and orgonic energy
Presentation of different types of female orgasm and essential keys to experience each one of them
Practical Details
The entire series will be held online through Zoom. Participants will receive the link upon registration & payment for the event.
Replays will be available for viewing for up to two weeks after each workshop.

Price for the three workshops:
£60 for Goddess temple members - use discount code SS15OFF at the checkout
£75 for non members
Teachers: Catherine Dunworth & Aida Calin
Welcome to the Venus universe!
To receive news, sublime feminine secrets and special offers