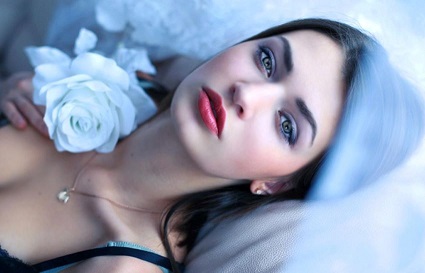 Rediscover your feminine power and charm
September 30, 2021

06:00 PM

Online

Free

Copy to Clipboard

Copy link
Copy to Clipboard
Copy Link
Have you ever noticed that some women have a certain inner power, fascination and charm? That they seem able to create the life they want, fulfilling the most intimate aspirations of their soul. ❤️
Meanwhile other women, regardless of their beauty and intelligence, always go unnoticed?
Why?
The more aware we are of our femininity and feminine power, the closer we will be to discovering this huge inner potential and awakening all the hidden gifts within, and the easier we will impact others.
In tantra, the woman's role in the world, in the spiritual evolution of the man, and of society, has supreme importance.
The Ideal Woman in the Tantric Tradition is the woman who knows how to manifest harmoniously the four main Soul Archetypes: the Fascinating Woman, The Mother, the Inspiring heroine and the Initiating Woman everyday.
You can also reinvent yourself and become this Inspiring Goddess; this feminine Ideal of Beauty, Love, Wisdom and start shining again!
How?
We invite you to join this free webinar to rediscover your feminine power through authentic knowledge and feminine practices!
Rediscover the mysterious, ancient art of being a living Goddess.🌹
When?
30th September from 7 - 8pm BST
Register HERE
Learn to reveal your inner beauty and power to the whole world!
Welcome to the Venus universe!
To receive news, sublime feminine secrets and special offers