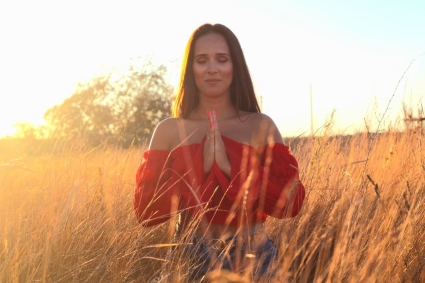 Intimacy with ourselves
February 26, 2022

07:00 PM

Online

Free

Copy to Clipboard

Copy link
Copy to Clipboard
Copy Link
On the self-discovery journey, cultivating a state of profound intimacy with ourselves plays an essential role.
Intimacy is the art of being home in our hearts, the art of being authentic, super happy and elevated women.
This webinar is a sweet invitation to cherish and meet yourself in the sacred space of your heart, and to start from this moment to deepen the most fulfilling relationship that you will ever have.
In this session Andreea will share practical tips and methods that helped her in her personal journey. We will learn together why intimacy is so important in order to become happy, fulfilled and blossoming women.
Deepening a delicious state of intimacy with ourselves is an essential key for heart-awakening.
Only through the awakening of the heart can we truly have access to all our sublime feminine qualities and potential.
Deepening a profound state of intimacy with ourselves can lead us to autenthicity, self-love, finding our inner centre, finding our inner power, dignity and some other wonderful feminine qualities.
Embodying the Goddess we truly are!
When: Saturday, 26th February 7 - 8pm GMT
Register HERE
Welcome to the Venus universe!
To receive news, sublime feminine secrets and special offers