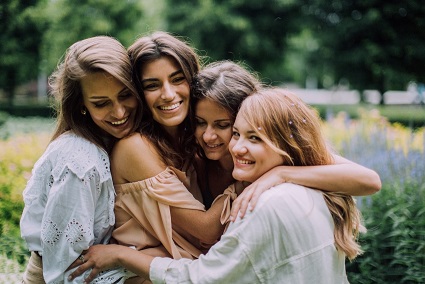 I am a woman: embracing femininity
November 14, 2021

06:00 PM

Oxford

Free

Copy to Clipboard

Copy link
Copy to Clipboard
Copy Link
As modern women, we have more choice available to us as to what we can be and do. Yet still many judgements and stigma exist towards women; including towards femininity itself. It seems, when women can choose, they often don't choose being feminine.
There is a great power in softness. Embracing and embodying feminine values, and ancient feminine arts, can help us to be the most authentic version of ourselves, and improve all aspects of our life.
In this free workshop we will learn:
What is femininity and why is it sacred?
What are feminine values and why are they so needed today?
How will embracing my femininity improve my: relationships, work life, overall happiness and wellbeing?
Practical exercises to increase self- and body-confidence
When: 14th November from 6 - 8pm GMT
This workshop will take place in Oxford, in person.
Venue: Tara Yoga centre, 2nd Floor, Crown House, 193 Cowley Rd, Oxford OX4 1UT
Teachers: Miranda Grace and Iulia Carver
Free vegan cake and tea will be served after ;)
Welcome to the Venus universe!
To receive news, sublime feminine secrets and special offers