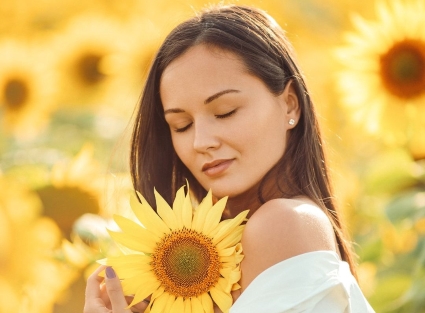 The art of living consciously
June 25, 2022

06:00 PM

Online

Free

Copy to Clipboard

Copy link
Copy to Clipboard
Copy Link
The art of living consciously
We all had moments in our daily lives when walking on the street, being at a social event, or even watching a movie, when we admired women who are very confident, super feminine, spiritually oriented and very conscious of their feminine qualities and charm!
Maybe you've asked yourself what is the secret key to become such a woman?
Well we are sharing the secret with you!
The first step in becoming wonderful spiritual women who are constantly an inspiration, is to be aware of what we are in this actual moment and what we aspire to become, what aspects, qualities and energies we wish to awaken and dynamise in our being. And even more, how we wish our life to be on all levels!
The process of evolution is much faster when it is done consciously, because it is difficult to transform something that we are not conscious of. This can be one of the reasons why in this moment we don't have the life we always aspired to have.
In this wonderful talk we will discover together the following aspects:
Tips and practical aspects on how to perform all your daily activities with a superior spiritual perspective
Inner attitudes which are helping us succeed to become super feminine, conscious and spiritual Shakti's
Guided technique
When: 25th June 7-8pm BST
Register here
Welcome to the Venus universe!
To receive news, sublime feminine secrets and special offers