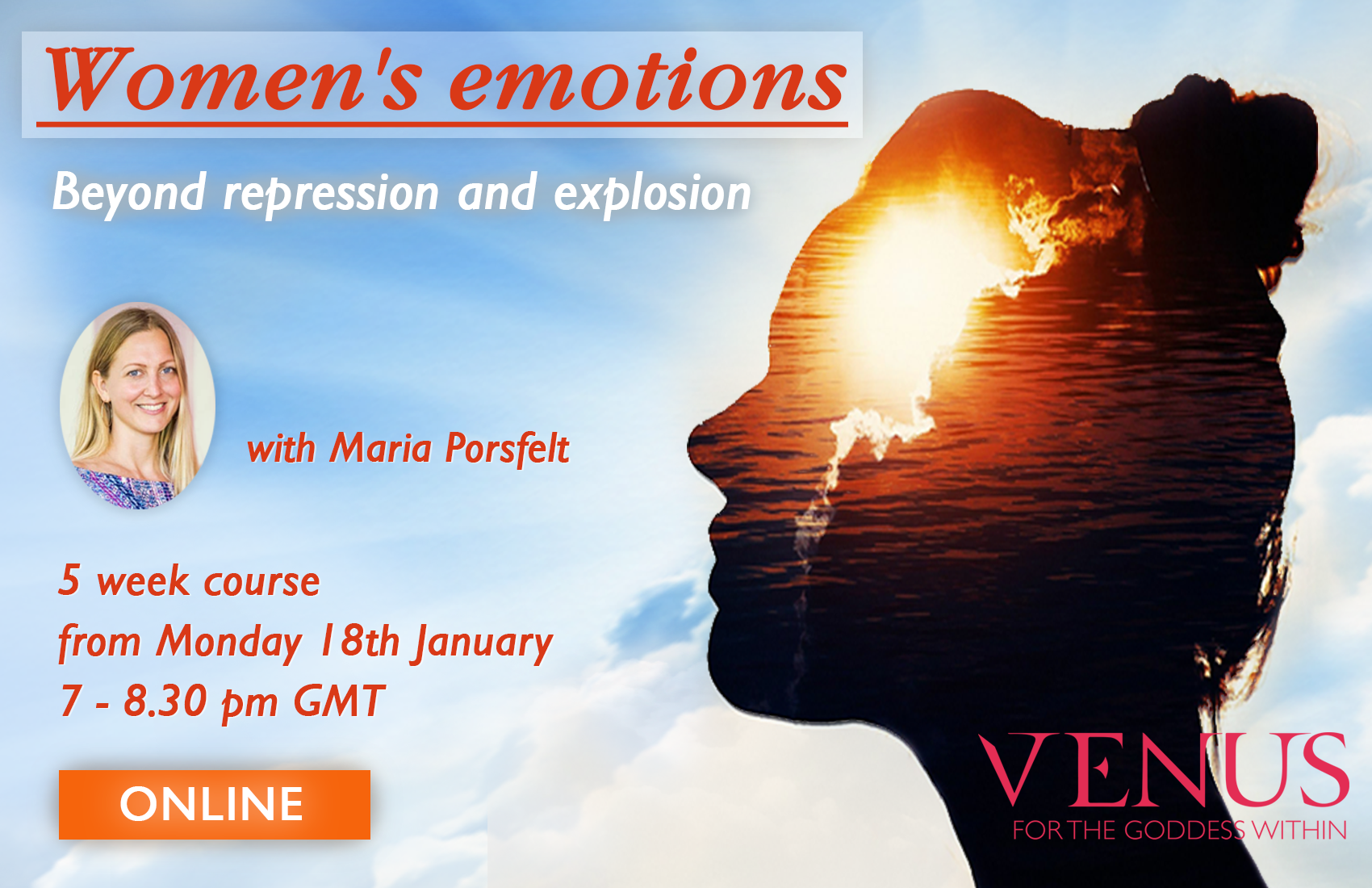 Women's emotions
February 15, 2021

07:00 PM

Online

100

Copy to Clipboard

Copy link
Copy to Clipboard
Copy Link
What are emotions? Why do we have them and how do they affect our quality of life? Did anyone teach you how to manage your emotions in a way that served you; making you healthy, light and fulfilled?
In this course we will learn how to express ourselves, confidently, in an authentic way; being who we are instead of who we think we should be! Improving the quality of our life and our relationships.
As women, we have unique and complex emotional inner universes, and emotional education is not on the curriculum in schools. But learning is a lifelong journey! And knowing ourselves is the gateway to knowing our desires and purpose.
Over the course of 5 weeks, we will learn practical tools and techniques from meditation, yoga and Tantra. These will help us to:
have more awareness and control over our emotions,
know how we feel in any given moment,
decide how to express this in a beneficial way
We will cover topics, including:
💖 What are emotions and why do we have them?
💖 Understanding our emotions, using simple exercises to become more aware of them
💖 How to deal with difficult emotions and negative emotional patterns
💖 Emotional intelligence & healing
💖 Practical tips on how to balance emotions in our everyday lives
💖 Tools to increase acceptance, empathy and forgiveness
💖 Emotional continence for women; gaining mastery over our emotional energies
This 5 weeks course starts on Monday 18th January 2021.
We meet online on Zoom on Mondays from 7 - 8:30pm GMT. Dates: 18th and 25th January, 1st, 8th and 15th February.
Once you register, log in details will be sent to you via email.
Cost of the 5 sessions: £100
About the teacher: Maria has been on a journey of self-discovery since 2001 – a journey that started in Denmark and took her to Thailand, India and back. She has been in London since 2009, teaching tantra and meditation, facilitating women's groups as well as teaching at international festivals and retreats. She is passionate about women's emotional well-being and helping others to have more fulfilling relationships.
Welcome to the Venus universe!
To receive news, sublime feminine secrets and special offers