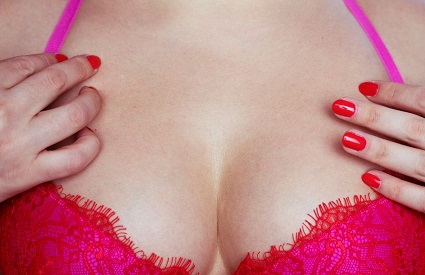 Blossoming Breasts
April 28, 2021

06:00 PM

Online

90

Copy to Clipboard

Copy link
Copy to Clipboard
Copy Link
Many studies have shown that there is an overwhelming majority of women who are uncomfortable with the appearance of their breasts. In our Western society, breasts are a major component of a woman's identity and they are often judged and compared.
A symbol of beauty, compassion, generosity and maternal love, breasts have always been associated with motherhood or with the sensuality of the woman and they represent a very important and special part of our body, directly connected to our feminine energy.
We invite you to this very special mini course coming up soon in which we will discover how to connect more to the physical, emotional and spiritual aspects of our breasts.
The purpose of this 5 week mini course is to:
address any fears or questions you have about your breasts
bring your awareness to your breasts and start to really embrace them as a wonderful party of your body, femininity and sensuality
help you connect to, and start to awaken, the energy of your breasts
help you to become more comfortable and confident with them
learn about breast orgasms
present daily rituals with massage techniques, medicinal plants and diet that you can adopt for the beauty, firmness and increasing the size of your breasts
Course starts on Wednesday 28th April from 7:00pm – 8:30pm GMT
Price: £75 for members (find out more about our membership here)
£90 for non members
Please contact us if you wish to sign up for this course.
Recordings available.
Once you sign up, the cofirmation email will be sent to you via email. Please check your junk box as well.
About: Cristina Aura is a certified Yoga teacher and she's been coordinating for a couple of years women's groups which focus on awakening the mysterious breasts potential. She has been on her spiritual journey for 17 years, exploring Tantric spirituality and permanently focusing on the integration of the authentic spiritual knowledge in the modern daily life. By constantly discovering the fascinating universe of femininity and learning new ways of blossoming as a woman she aims to inspire women all over the world to connect more with the energy of their breasts as reconnection to their femininity, heart and sensuality.
Welcome to the Venus universe!
To receive news, sublime feminine secrets and special offers