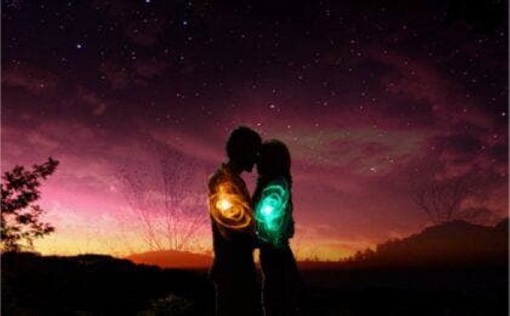 An evening with conscious men: women, men and the spiritual path
February 06, 2022

06:00 PM

Online

25

Copy to Clipboard

Copy link
Copy to Clipboard
Copy Link
During this two hour interactive session we will have an insight into the masculine spiritual perspective about women, men and the spiritual path with our special guests Ulrik Lyshoj and Benedict Newton, two very experienced men, and teachers, on the Tantric and Yogic path.
They will answer the following questions which many women want to ask:
What do you feel is the difference between a spiritual man and a man not on the spiritual path?
What do you consider to be a strong, independent and empowered woman?
What does an awakened man feel when he looks at a confident woman who loves herself and takes care of her femininity? Do you consider these to be important qualities for a woman?
What do you feel women's role is in this society at the moment?
If you had one message for women on the spiritual path, what would it be?
We wish to make this session very interactive and invite all women to ask our two male guests any other questions they may have regarding the presented subjects.
We look forward to this intimate evening together!
When: Sunday 6th February from 5:30 - 7:30pm GMT (Recording available if you cannot join tonight!)
Price of this 2 hours interactive session:
£25 for non-members
£20 for members - Use code CMEN20 at the checkout
About: Ulrik Adinatha Lyshøj has been dedicated to a Tantric life since 2000. He is educated as a Yoga and Tantra teacher and is the leader and co-founder of the Tantra Temple and author of the book "Let's Talk Tantra". In his daily life, he is teaching Tantra Yoga and Tantra Massage. With his very big knowledge, human insight, love, understanding and humour he gives practical tantric guidance and provides common sense solutions to the challenges of love, life and relationships.
Benedict Newton is a practitioner and teacher of Esoteric Integral Yoga, Tantra, Astrology and Kashmir Shaivism for the past 17 years. He is a keen follower of the traditional Ayurvedic teachings and has been exploring the mystical nature of life and analysing human psychology, relationships and interconnectivity as part of his explorations into the human essence.
Welcome to the Venus universe!
To receive news, sublime feminine secrets and special offers