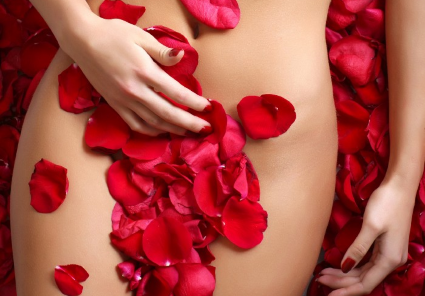 Copy to Clipboard
Copy Link
June 13, 2022

06:00 PM

Online

125

Copy to Clipboard

Copy link
Awakening feminine power
Feminine erotic energy and its source, Yoni (female genitals), have been suppressed for centuries, so no wonder so many women are disconnected from, and even ashamed of, it.
Though according to the Tantric wisdom, it is a huge source of our power, energy and creativity. It gives life to everything - our physical, emotional and spiritual wellbeing, self-expression and so much more!
In this unique, revolutionary and very practical Yoni Tantra Yoga course, we will learn how to reach overwhelming happiness and fulfilment in our life as women by connecting to our yoni and amplifying its full erotic potential, its immense creative energy.
During the 7 weeks we will learn together:
The tantric elevated vision of the Yoni and female eroticism
Sacred Sexual Anatomy - holistic vision of the yoni and its role and interconnection with the whole body
Practical tools for awakening the erotic energy, the occult power of the yoni and its full creative potential for inner transformation
How to develop a deep and loving relationship with our yoni and a profound connection to our femininity and sensuality
Secrets of intimate health and care
Re-discover our feminine inborn nature of Eros and the yoni as a gateway of the Eternal Feminine, Mahashakti.
Each 1,5 hour class will be held in an intimate, warm and safe environment (online), where you can relax and feel at ease, and will consist of:
30mins of new theoretical presentation every week
Practical exercises, body postures (asanas) and movements to awaken, accumulate and move the erotic energy
Guided meditations
Questions and answers
Optional homework
This course can help you feel more:
connected to the source of our power, the yoni, as well as our body, heart and Soul
awakened erotically, energetic, full of life, magnetic, luminous and fascinating
sensual, beautiful and feminine
creative, spontaneous and free!
You will also get:
Access to the recordings for 7 days after each class
An exclusive video with the guided practice for the daily/regular use
Yoni Yoga practice music playlist
An e-book with practical exercises and secrets of intimate health and care
Access to a Telegram group, incl. individual guidance and support throughout the course as well as afterwards
We can't wait to be with you together on this exciting journey!
About Olya Frolova: Olya has been on the spiritual path for over 20 years, including 12 years of Tantra and Yoga study and practice. She is a certified Tantra for women teacher and regularly holds groups and courses for women as well as workshops for deepening the connection with the yoni and awakening its power. She always felt passionate to share with other women everything that she has learnt and what has helped her on the Tantric journey, so she loves creating a very intimate, supportive and warm atmosphere where every woman can awaken and rediscover her unique gifts and power within.
Free intro: 6th June, 7- 7.45pm BST
You can register here for the free intro
When: Mondays starting 13th June, 7 – 8.30pm BST
Price: £100 for Venus members
£125 for all other wonderful women

All modules have been selected with total Cost : £ 125
Welcome to the Venus universe!
To receive news, sublime feminine secrets and special offers