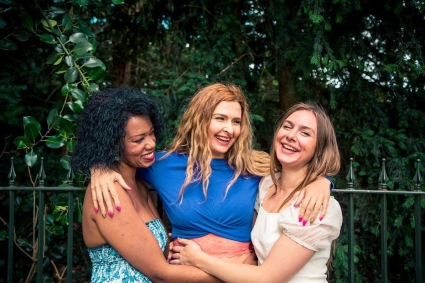 Copy to Clipboard
Copy Link
April 10, 2022

05:00 PM

Oxford

25

Copy to Clipboard

Copy link
The feminine art of becoming a living Goddess
Together with other amazing and inspiring women, we'll explore the feminine art of being an awakened, happy, sensual, loving and spiritual woman; a living Goddess! We create a safe environment where women can open up, allowing their femininity and unique qualities to awaken and shine.
In the first module of 5 weeks, we'll explore different ways to embody our unique feminine power.
Step by step, this ongoing course will reveal essential, practical Tantric secrets and insights that we can apply in our daily life in order to connect to and develop our feminine energy, qualities and soul.
Our fortnightly women's circles take place in Tara Yoga Centre, Cowley Road, in a warm, relaxed, playful and cosy atmosphere.
Lesson 1 What is Tantra? Tantra for the modern Woman
Lesson 2 Femininity - Feminine ideals & values
Lesson 3 Awakening the Goddess within
Lesson 4 Benefits of being part of a spiritual group of women
Lesson 5 Eternal feminine in every woman / Discovering the Ideal Femininity and our body as a sacred temple intro
When: Sunday, 27th February from 6 - 8pm GMT (will continue fortnightly)
Monthly cost is £25 (2 meetings)
Location: in person only! Oxford Tara Yoga Centre 2nd Floor, Crown House, 193 Cowley Rd, Oxford OX4 1UT
Teachers: Iulia Carver
This course is not active. If you are interested feel free to  Contact Us.
Welcome to the Venus universe!
To receive news, sublime feminine secrets and special offers