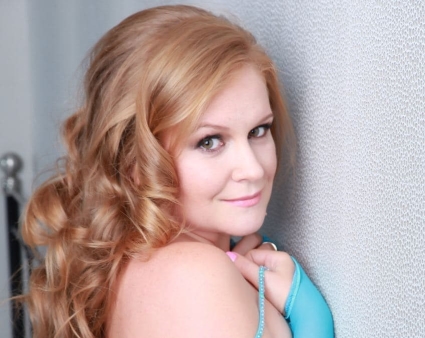 Copy to Clipboard
Copy Link
May 19, 2022

05:30 PM

Online

25

Copy to Clipboard

Copy link
The feminine art of becoming a Tantric Goddess
Do you have a happy and fulfilling romantic life?
Do you allow yourself to feel valued, adored and worshipped in intimacy?
Are you always ready to fall in love, even with life itself?
Do you allow pleasure into your life or are you still ashamed of it, maybe you even feel it's not good to have on some level?
Do you feel judgemental or uncomfortable when you are around women who freely manifest their sensuality and openness on a daily basis; like eating a juicy fruit, for example, while you are at work?
When we talk about our erotic life as women, we can say that is divided in 2 parts: before and after experiencing profound multiple orgasms of many different kinds, tantric lovemaking and authentic intimacy, with others and ourselves.
When a woman allows herself to discover the mysterious treasures of her body and her sensual, intuitive nature, when she trusts herself and her femininity, she will be able to also guide the man she loves towards deep and lasting fulfillment.
Every woman can become this living Ideal of sensuality and joy! In this new module of our Women's Tantra Circle, you'll have access to unique spiritual knowledge which will improve your relationship with yourself, your beloved and with the pleasure of life itself.
We know… it's a very intimate topic, but in our meetings we aim to create a very beautiful, safe space so you can feel supported and guided to become the best version of yourself.
🌹Session1: Introduction to the new module, setting intentions
🌹Session 2: The pleasure Principle (how open we are to pleasure, how to embrace it fully so we can live deliciously)
🌹Session 3: Pleasure in intimacy. Different types of orgasms
🌹Session 4: Pure Eros and methods to awaken the erogenous areas (sacred gates to pleasure and multiple orgasms)
🌹Session 5: Tantric Lovemaking - Amorous erotic continence. Different types of female orgasm
🌹Session 6: Sublime effects of amorous continence in ourselves and in a couple relationship
🌹Session 7: Sublimation of the erotic energies
🌹Session 8: Importance of moving energies from sexual chakras to spiritual chakras in amorous continence.
🌹Session 9: Tantric Lovemaking as a Ritual (sacred preparation)
The feminine art of becoming a living Goddess (watch video)
When: Fortnightly on Thursdays 6.30 - 8pm BST - next meeting on the 27th January
Monthly cost is £25 (2 meetings)
(Once you sign up, the confirmation email will be sent to you via email. Please check your junk box as well.)
Locations: Online with Andreea Jerca
*Regional groups starting soon in London and Manchester
We can't wait to take this journey of Self-knowledge, together!
All modules have been selected with total Cost : £ 25
Welcome to the Venus universe!
To receive news, sublime feminine secrets and special offers