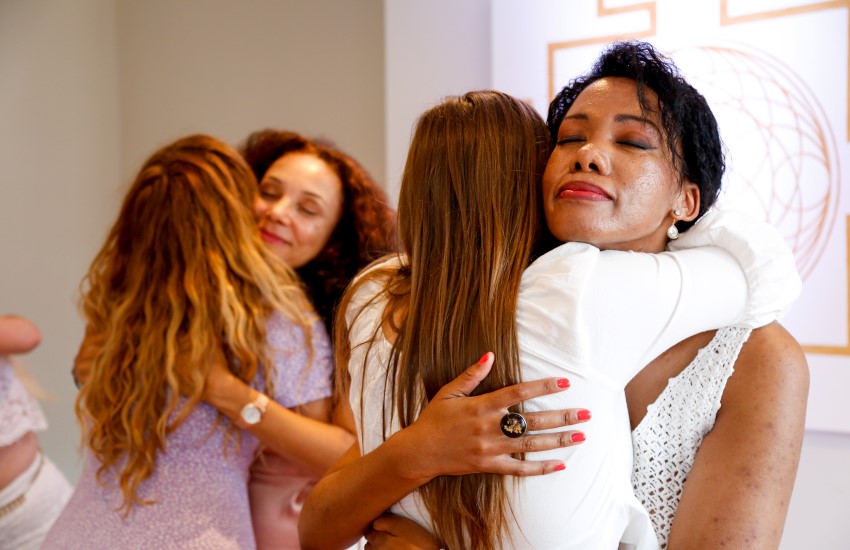 Copy to Clipboard
Copy Link
February 25, 2021

06:00 PM

Central London

10

Copy to Clipboard

Copy link
Discover the Goddess within!
This course offers you the possibility to greatly enrich yourself, to develop all the sublime feminine qualities and to rejoice more and more in the magic of being a woman. Through self knowledge and self discovery each woman in this course takes important steps towards awakening the Goddess within and transforming every aspect of her life and love making forever!
Every circle takes place in a sisterly, loving, relaxed and cozy atmosphere, aiming to create a safe environment where we can open and allow our femininity to radiate and shine.
We will explore and put in practice the ultimate Tantric secrets of femininity, sensuality, love, happiness and spiritual awakening.
Your blissfully happy, fulfilled, feminine, exquisite and orgasmic self is waiting for you!
We look forward to meeting you and invite you to discover the ecstasy and magic you have within!
Cost per session: £10

All modules have been selected with total Cost : £ 10
Welcome to the Venus universe!
To receive news, sublime feminine secrets and special offers