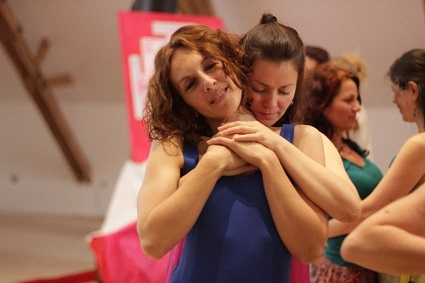 Copy to Clipboard
Copy Link
May 31, 2022

06:00 PM

London

25

Copy to Clipboard

Copy link
The feminine art of becoming a living Goddess
Venus Women's Circle with Catherine Dunworth
In our women's tantra circles we create a supportive and intimate space for women to truly blossom.
Through theory and a lot of beautiful tantric feminine practices, we explore:
Awakening feminine energy and the feminine nature
The state of Shakti and feminine occult power
Improving true self confidence
The Yoni and activating its mysterious occult power
Creating and maintaining happy and fulfilling spiritual couple relationships
Secrets of female sensuality, pleasure and the different types of orgasm
Becoming a Goddess of love and the art of tantric love making
The difference between sex and eros
Feminine beauty
The wisdom of the heart and the awakening of the Soul
Emotional intelligence
Sacredness, Spirituality and God
Different forms of feminine dance, rituals, guided meditations and much more
Tantra offers so much wisdom and many methods for women to truly awaken and flourish. Catherine and Andra, who will be guiding the group, have a lot of experience on this path of awakening femininity and spiritual evolution for women and look forward to being together with you.
Course: Fortnightly on Tuesdays 7 - 9pm GMT
Monthly cost is £25 (2 meetings)
Location: Tara Yoga Center, 25-31 Ironmonger Row, London, EC1V 3QW
We can't wait to take this feminine journey together! ❤️ The feminine art of becoming a living Goddess (watch video)
(Once you sign up, the confirmation email will be sent to you via email. Please check your junk box as well.)
All modules have been selected with total Cost : £ 25
Welcome to the Venus universe!
To receive news, sublime feminine secrets and special offers