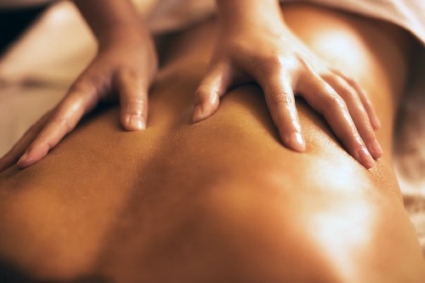 Copy to Clipboard
Copy Link
September 23, 2022

12:00 PM

Online

410

Copy to Clipboard

Copy link
A spiritual experience of love, intimacy and eros
Tantric Massage training for women with Catherine Dunworth.
Tantric Massage is a sensual and sacred art form. It is a wonderful method for deepening intimacy, offering and experiencing elevated pleasure and expressing your love.
As many women have already experienced, in learning and practicing Tantric massage, you start to discover your sublime femininity, sensuality and awareness of subtle realities; becoming a woman initiated in the ancient Tantric secrets of pleasure, inner alchemy and pure Eros.
By the end of the 3 modules you'll have learnt the three key stages of a Tantric massage, understand all the practical elements and principles of this ancient art, and have a complete sequence to practice on your partner.
Free intro: Sunday 24 April 7 - 7:45pm BST
You can register here
Module 1: Saturday 30 & Sunday 1 May from 1 - 6pm BST on both days
Module 2: Saturday 4 & Sunday 5 June from 1 - 6pm BST on both days
Module 3: Saturday 25 & Sunday 26 June from 1 - 6pm BST on both days
Price:
£140 module 1 only
£410 all 3 modules
£360 all 3 modules for Venus members ( use code TMT50 at checkout)
*Recordings available for all modules
If you are a Venus member, please contact us before booking.
About: Catherine has been training women, men and couples in authentic Tantric Massage for the last ten years. She believes it is an important practice for every woman to know, in order to learn about her own sensuality, capacity to offer love, elevated affection and pleasure; becoming in this way a true Goddess of intimacy and eros. Catherine is also a tantra and women's tantra teacher.

What can I expect from each module of this course?
Module 2: Body to body, soul to soul
Saturday June 04th - Sunday June 05th 2022,01:00 PM - 06:00 PM
During this 2nd module we will cover:
~ Energetic exchange in massage; merging auras and subtle interaction
~ Pure erotic energy: what is it and why is it important?
~ How can I spot the difference between this and sexual energy?
~ Important role of the woman as the initiator in the energy of the Pure Eros
~ Erogenous zones – what are they, where are they and why are they important?
~ Principle of Polarity; the essential key in Tantric Massage
~ Why body to body?
~ Intimacy; what is it really, and its importance in Tantric Massage
~ Sequence demo and practice – body to body techniques and massage of the erogenous zones
This course is not active. If you are interested feel free to  Contact Us.
Welcome to the Venus universe!
To receive news, sublime feminine secrets and special offers