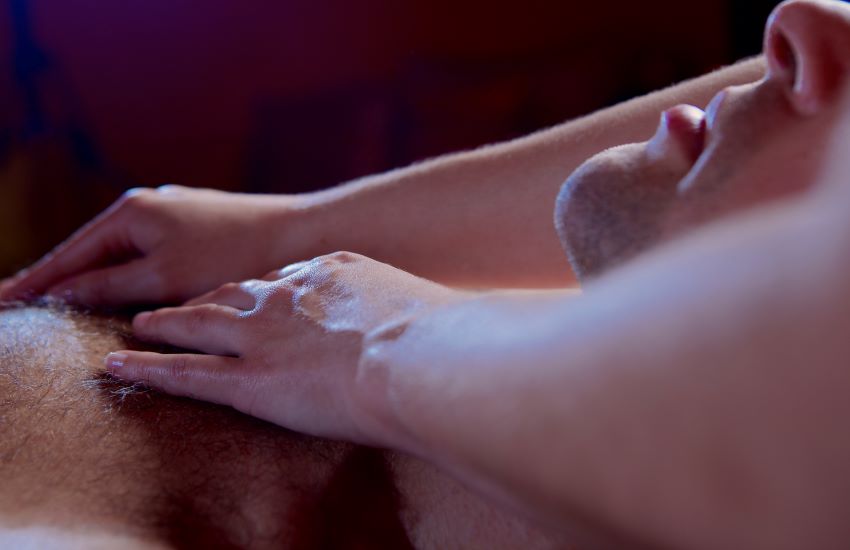 Copy to Clipboard
Copy Link
April 24, 2021

10:00 AM

Online

280

Copy to Clipboard

Copy link
Learn the Art of authentic Tantric Massage; a practical experience of spirituality, love and pure eros
A transformational journey by women, for women - with Catherine Dunworth and Miranda Grace
Learn the Art of authentic Tantric Massage; a practical experience of spirituality, love and pure eros. Massage is one of the greatest tools for intimacy and self-awareness.
Through this profound journey you can discover your sublime femininity, sensuality and awareness of subtle realities, becoming a woman initiated in the ancient Tantric secrets of pleasure, inner alchemy and pure Eros.
What can I expect from each module of this course?
Module 1: Tantric massage: getting started
Saturday April 24th - Sunday April 25th 2021,11:00 AM - 06:00 PM

In the first module we will cover:
What is Tantra and what makes a massage Tantric?
The foundational Tantric principles used in Tantric Massage
Aims of Tantric Massage
Benefits of receiving Tantric Massage for a man and for a woman.
The benefits for a woman of giving
Extraordinary benefits of women massaging each other
Practical aspects; preparing the space, hygiene, oils to use
Subtle preparation for the massage ritual
The body; sacred temple of the Spirit
The 3 stages of Tantric Massage
Conscious touch; the foundation of Tantric Massage.
Heart to heart communication, which opens the divine and deeper dimension of the massage
Different types of touch and pressure for different purposes/scenarios
How to approach muscle knots/tensions
Pressure points
Managing your own energy; use of body weight, breath, different positions for giving massage on the floor
Demo and practice; basic massage routine on back and front
Module 2: Tantric massage; putting energy in motion
Saturday May 22th - Sunday May 23th 2021,11:00 AM - 06:00 PM
Energetic exchange in massage; merging auras and subtle interaction
Pure erotic energy; what is it and why is it important?
How can I spot the difference between this and sexual energy?
Important role of the woman as the initiator in the energy of the Pure Eros
Erogenous zones – what are they, where are they and why are they important?
Principle of Polarity; the essential key in Tantric Massage
Why body to body?
Intimacy; what is it really, and its importance in Tantric Massage
Sequence demo and practice – body to body techniques and massage of the erogenous zones
---
All modules have been selected with total Cost : £ 280
Welcome to the Venus universe!
To receive news, sublime feminine secrets and special offers