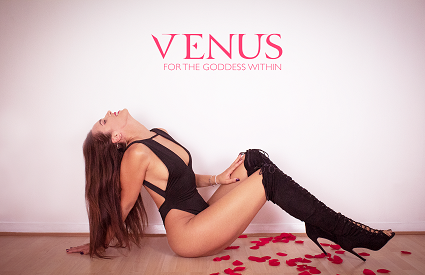 Copy to Clipboard
Copy Link
October 25, 2021

06:00 PM

Online

45

Copy to Clipboard

Copy link
The key to accessing your sensuality!
Sensual dance means to awaken our senses and it helps us access the part of our self beyond the veils of illusion, taking us closer to our essential nature.
Sensuality is the doorway to the freedom of self expression, playfulness, shamelessness, sacred eroticism and it is the space where true authentic intimacy resides. It is one of the greatest and most alluring gifts of the divine feminine essence.
How would it feel to connect, express, and be seen, in the fullness and delight of your sacred eroticism in all its facets without judgement or boundaries?
Sensuality resides within our feminine nature and when you learn how to awaken your sensuality, this experience becomes a natural part of who you are.
Before you know it, you can experience a joyful existence and, in this state of being, you radiate a sublime feminine energy.
You become magnetic and your feminine light shines brightly all around.
This course is here to support women realize that they have the ability to feel empowered, connected with their femininity and sensuality, confident and free no matter where they are in their journey.
Allow yourself to fully express your feminine nature. Re-discover the sublime goddess you have inside. Awaken to your divine sensuality within!
Free intro session on Monday, 11th October 7 - 7:45pm BST
Register here for the free intro
Course – a new group starting on Monday, 18th October 7 – 8pm BST
Price - £45 / month (5 sessions)
*Recordings available
All modules have been selected with total Cost : £ 45
Welcome to the Venus universe!
To receive news, sublime feminine secrets and special offers