Events
The Art of Striptease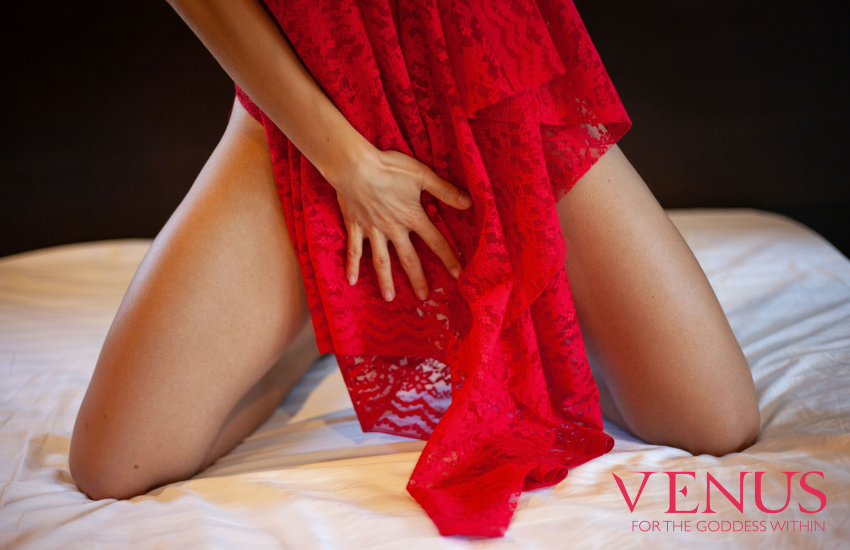 The Art of Striptease
November 26, 2020

7:00 PM

Online

55

Copy to Clipboard

Copy link
Copy to Clipboard
Copy Link
The Art of Striptease mini-course starts on Thursday 26th November, with Andreea Jerca.
Dates of the 4 sessions: 26th Nov, 3rd, 10th, 17th Dec - we will meet ONLINE Thursdays from 7 - 8:30pm GMT
Conscious, sensual and erotic dance is a journey of spiritual awakening for a woman and has been since the ancient temple dances. Through sacred dance a woman can easily discover and connect with her essence; the depths of her soul, and awaken the hearts and minds of her audience.
Discover your self truly; beyond self-doubt, conditioning and limitations. Reveal your mysterious feminine power, and the erotic, free, sensual super-woman within.
Lesson 1 - The Art of Striptease
Striptease; an awakened woman consciously chooses and arranges her clothing and can consciously and artistically take it off!
What is the Tantric view upon femininity ?
Why is important for us to awaken our femininity and sensuality?
Practical: We will learn some introductory elements of sensual dance and a range of core striptease moves.
Lesson 2 - Sacred Eros
Become a feminine manifestation of the universal energy of pure Eros in dance.
How to make all your movements sensual and manifest elevated passion in your dance.
Practical: We will explore some very simple and erotic key movements and how to combine them. We will learn how to channel the pure Erotic energy as a dancer and how to cultivate the state of fascination in yourself, and your audience.
Lesson 3 – Shamelessness
Shamelessness means to lucidly choose who you want to be, how you want to express yourself and how you want to live! Peeling away the layers of shame and conditioning that both we ourselves and our society have imposed on us.
Inner freedom, what is it and do I have it yet? If not, find out how to cultivate it!
Practical: Innovative Striptease moves that manifest erotic shamelessness and inner freedom. Including techniques for removing some items of clothing (optional); in connection with leaving behind layers of insecurities, shame, negative thoughts.
Lesson 4 – State of offering & Spiritual states in dance
Learn to offer your fullest Self through sensual dance, without inhibitions or fear, becoming a channel for sublime feminine powers.
Experiencing the state of purity and sacredness that appears when we are manifesting without inhibitions and insecurities.
Connecting to your true self and the state of sacredness through dance movements and opening to become a moving channel for very elevated feminine energies. Through sacred dance a woman can easily discover and connect with her true essence. Then the mysterious presence of the Eternal Feminine can manifest through her uninhibited expression. .
Practical: Combining and practice of all moves and techniques learnt so far with an opportunity for individual practice/performance of the routine. Gratitude and next steps!
In a caring, awakened community of women like the Venus sisterhood each woman will be lovingly supported to reveal as much or as little as she wants on this personal journey of inner freedom.
About Andreea - Andreea has been on this spiritual path for the past 8 years and, since then, she has been constantly working on her femininity and sensuality using the Tantric approach. Shortly after starting this journey, she felt a lot of extraordinary transformations happen, on many levels, in her life. This was the moment when Andreea realised that she wanted to help other women to become happy, sensual, feminine, awakened, and full of life; through the discovery of the beautiful inner journey. She realised that to be an awakened woman is to be in service to all women, all men, to the whole world and all existence. Andreea has been dancing from a very young age and, through sensual dance, she felt her femininity manifesting in a very unique way that takes her beyond the physical body. Andreea is a certified 'Tantra for women' teacher and hosts women's circles, guiding them to discover their inner beauty and the extraordinary endowments that each woman has inside herself. She is absolutely in love with her work and the connections that can form between women!
Cost of this mini-course (4 classes 1.5 hours each) £55
Individual classes £15
Payment: paypal.me/WomensTantra