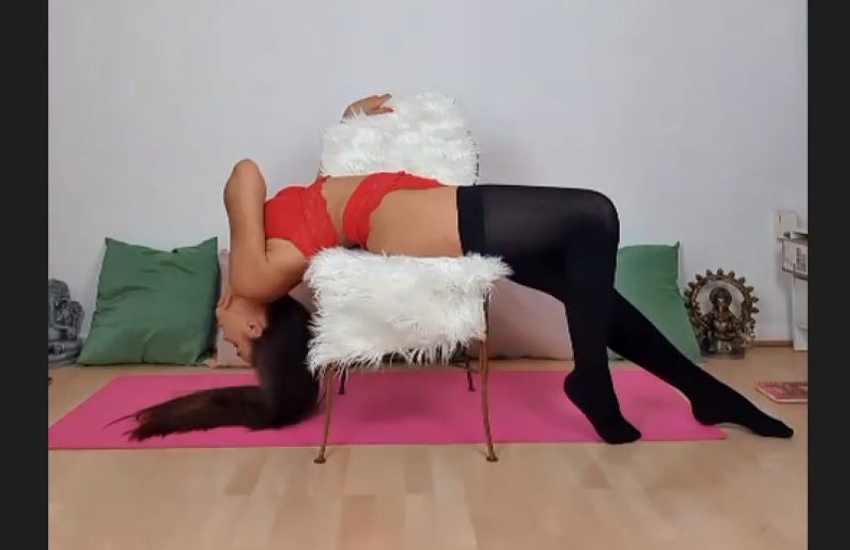 Sensual dance
July 5, 2020

7:00 PM

Online

50

Copy to Clipboard

Copy link
Copy to Clipboard
Copy Link
Awakening of the Sensual Self through sensual dance - Module 2 with Catherine Dunworth
Explore your deeply sensual, confident, erotic Goddess within!
A mini course of 5 weeks – every Sunday starting on the 5th July
Dates: 5th, 12th, 19th, 26th July, 2nd August from 7:00 – 8:00 pm
During this five session module we will:
- Learn different lap dance techniques that you can offer to your beloved (or future beloved) on a chair, couch or bed
- Super sensual dance movements – including on the floor and wall
- Simple exercises to improve our flexibility
- Discover some secrets of how to become a desirable and fascinating woman
- Take big steps towards inhabiting your body and letting go of rigidity forever!
- Learn simple and efficient ways to get in touch with your sublime sensuality and charming feminine power
Let's wear our lingerie to help create the sensual, feminine mood.
No previous dance experience necessary!
We will meet on Zoom – links etc will be sent to you once you have reserved your spot.
Cost of this 5 weeks course is £50. Individual classes are £12.
Payments can be made via bank transfer –
Venus Women Ltd
20-41-50
13005224
Or via Paypal
* This event was expired. However if you are still interested, you can drop us your query by clicking below