Events
Sacred Belly Dance FREE Intro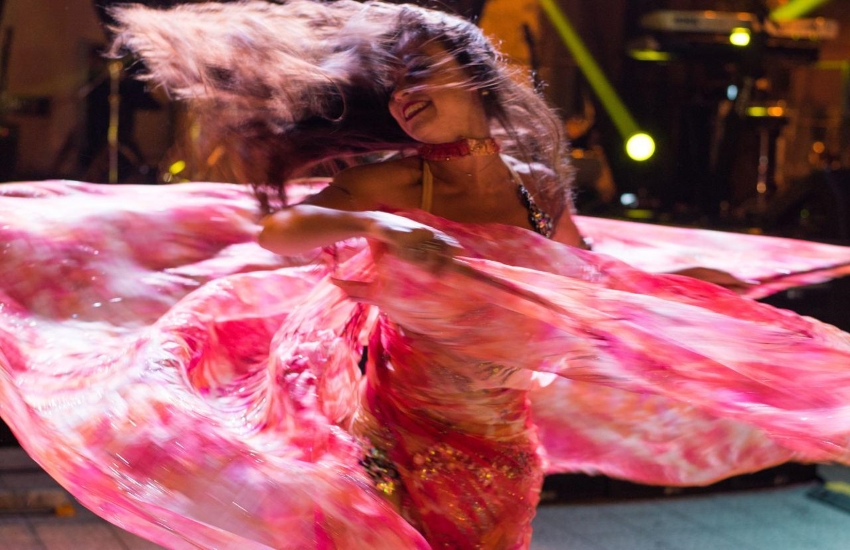 Sacred Belly Dance FREE Intro
November 22, 2020

7:00 PM

Online

1

Copy to Clipboard

Copy link
Copy to Clipboard
Copy Link
Sacred Belly Dance FREE Intro session on 22nd November from 7 - 7:30pm GMT with experienced teacher Raluca Duda.
Raluca will guide us through some basic moves and give an outline of what to expect from the upcoming mini-course. In a sisterly and supportive group setting we will taste how belly dance can open us to be more sensual, confident and in tune with our bodies.
We will look at:
The central theme that will be explored through this mini course
How belly dance moves and philosophy can awaken and dynamise your inner fire, making you more self-confident, optimistic and energetic
Awakening the feminine fire for increasing our energy and effectiveness levels in all areas of life
About: Raluca is a former professional ice skater and coach and has performed in belly dance competitions at national level. She has many years of experience as a dancer and actress. Raluca studied psychology and has been practicing Tantra Yoga for 23 years. She is passionate about helping women reach their full potential through sacred dance. Her classes are full of energy and she creates a supportive, loving and sacred space.
Register here: https://us02web.zoom.us/meeting/register/tZUlcumgrjsvGdZa_4CcHaWfPSbw7SE8R2TY
Meeting ID: 818 5080 0532